Best investment funds Australia
Private or pooled mortgage funds offer a secure investment opportunity for investors who aren't comfortable with investing in the stock market or conventional equity funds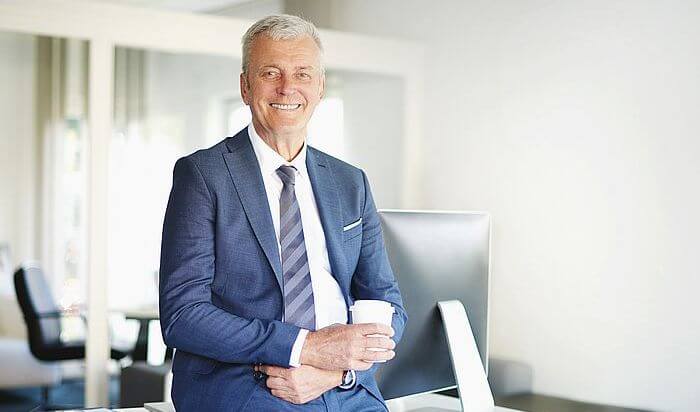 The classical image of an investor is someone whose goal is to make large returns and who is willing to take risks to achieve that goal.
However, not all investors fit that mold. Many investors are risk-averse, looking to generate stable retirement income and diversify their portfolio rather than make large capital gains. For these types of investors, a private mortgage fund may be the best type of investment option.
The Arthurmac Private Debt Fund is a contributory  or pooled mortgage fund and offers these types of investors with a secure, stable investment with low chance of default and consistent, stable monthly returns.
Backed by real Australian property
As a mortgage fund, all of the investment opportunities within our fund are backed by real Australian properties. That means we register a mortgage on the title of the property we lend against, and that's real security backed by bricks and mortar.
This offers risk-averse investors just like you with security by providing you with a way to potentially reduce your losses following a default event. We handle the whole process through to possession and sale via a network of professionals.
Fixed income and interest rates
You won't just enjoy regular income – you'll also know exactly how much you'll receive each month thanks to fixed income and interest rates.
This gives you the freedom to choose to go hands-off with regards to your investment if you want, as opposed to being forced to take an active role in investment management. For many investors, this is part of the allure of investing in a private mortgage fund.
Investments that are vetted by the experts
Each mortgage application that comes before us is carefully vetted by our credit committee, with the borrower and their circumstances thoroughly scrutinised. Only once it meets our high standards is it added to our fund and presented to you.
While it's impossible to eliminate the risk that comes with investment, our in-depth process helps to minimise it, making our fund a secure option for risk-averse investors.
Wide range of mortgage investment funds
Our mortgage fund allows you to invest in a variety of different mortgages
The goal of the Arthurmac Private Debt Fund is to allow investors like you to choose an investment opportunity that best fits with your financial goals.
In addition to mortgages on residential property, our team also provides opportunities to invest in commercial mortgages as well as construction loans and vacant land.
We can present a range of different mortgages, each with their own individual interest rates and terms, allowing you to choose the one that resonates the most with you.
As a contributory fund, our mortgage team is only here to vet and scrutinise investments – which opportunities you choose to invest in and how much is left up to you, giving you the power to choose the best investment for your needs.
Invest your money somewhere more secure
Many people don't like surprises when it comes to investing their money
Our private mortgage fund offers a stable income source for risk-averse investors, with fixed monthly income and interest rates and security backed by bricks and mortar.
Pooled mortgage funds vs retail funds: what's the best mortgage fund for you?
Choose a mortgage fund that allows you to make the final choice over how your money is invested
Many mortgage investments are part of pooled mortgage funds in Australia. These types of funds are managed by an investment manager who decides where your money goes and how it's invested.
For many investors, they have specific financial goals and targets, which necessitate particular types of investment or specific goals for monthly returns.
Pooled mortgage funds often don't give these investors the choice they're looking for owing to a lack of control over their investment.
The Arthurmac Private Debt Fund by contrast is a contributory mortgage fund. Instead of a fund manager choosing what mortgages to invest your hard earned savings into, we present opportunities to our investors and allow them to select how much and which mortgage investments to invest their funds, giving them greater control.
For investors like you, that means more choices, allowing you to choose a mortgage to invest in based on your risk tolerance, property preference, maturity date and of course, your desired monthly return.
Our fund aims to hand control over where your money is invested back to you. We scrutinise and vet mortgage applications by our credit committee – once a mortgage has our stamp of approval however, the rest is in your hands. You have the power to decide which mortgages you invest in depending on your financial goals, as well as how much you invest.
Whether you're searching for a home loan and don't want to deal with the big banks or looking for a stable investment to add to your portfolio, our team of experienced Lending Specialists are ready to help you.
We're an award-winning company that goes the extra mile for our clients
That means providing the most suitable loan for each individual's circumstance. We pride ourselves on delivering a streamlined process from submission to settlement for our clients ensuring they feel supported and informed along the way.
We have been awarded "The Most Successful Specialist Broker" in Australia 3 times over the last 8 years and a finalist in the Australian Mortgage Awards every year since 2012.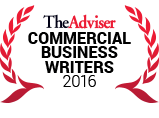 Get to know us