Did you know that the total value of Australia's housing market in 2021 surged to a new high of $9.9 trillion in the December quarter? This means that there is a great opportunity to invest in mortgage funds. One of the

Am I eligible to invest in mortgages? Are you looking for ways to diversify your investment portfolio? Mortgage investments can be a great addition for experienced investors, by creating opportunities to introduce steady and stable income. Subject to meeting ASIC Wholesale/Sophisticated Investor requirements,

Are mortgages a good investment? If you are retired, self-employed, or you are considering the options you have for investing, then mortgage investment is something you might like to consider. Investing in a mortgage is a great way to utilise your spare
Whether you're searching for a home loan and don't want to deal with the big banks or looking for a stable investment to add to your portfolio, our team of experienced Lending Specialists are ready to help you.
We're an award-winning company that goes the extra mile for our clients
That means providing the most suitable loan for each individual's circumstance. We pride ourselves on delivering a streamlined process from submission to settlement for our clients ensuring they feel supported and informed along the way.
We have been awarded "The Most Successful Specialist Broker" in Australia 3 times over the last 8 years and a finalist in the Australian Mortgage Awards every year since 2012.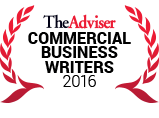 Get to know us