Mortgage Repayment Calculator
Get an idea on the mortgage repayments you can afford!
Do you want to know which mortgage suits your lifestyle? Arthurmac's mortgage repayment calculator analyses your monthly earnings and expenses along with the loan value and interest rate, giving you an estimate of your monthly repayments.
Arthurmac provides residential and commercial mortgage solutions via our own suite of products, so we have got you covered no matter what your circumstance. We believe that loan products should be easy to understand, easy to access and allow you peace of mind.
Whether you're searching for a home loan and don't want to deal with the big banks or looking for a stable investment to add to your portfolio, our team of experienced Lending Specialists are ready to help you.
We're an award-winning company that goes the extra mile for our clients
That means providing the most suitable loan for each individual's circumstance. We pride ourselves on delivering a streamlined process from submission to settlement for our clients ensuring they feel supported and informed along the way.
We have been awarded "The Most Successful Specialist Broker" in Australia 3 times over the last 8 years and a finalist in the Australian Mortgage Awards every year since 2012.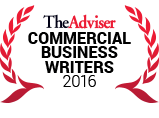 Get to know us