With 60+ years of collective finance experience, you can trust Arthurmac to look after you.
30+ lenders lets you choose a loan that's perfectly tailored to suit your specific needs and ability to repay.
Arthurmac is part of the MFAA and the AFCA, and are ASIC-licensed credit intermediaries (license number 385074).
Whatever it is you're looking to do, we can provide you the cash you need.
If you need money urgently, we can get it to you fast – the longest we'll take to approve your application is 3 days.

Winner Australian Broker of the year 2013
Non-conforming

Winner Australian Broker of the year 2016
Non- conforming
Top 10 Commercial Brokers in Australia 2016
Winner Australian Broker of the year 2018
Specialised Lending
We understand that your credit history doesn't define you
If you can't secure a bank loan because you don't tick all the traditional lending boxes, you aren't alone.
Inconsistent work history?
Previous credit problems?
Self-employed?
Previous project didn't pan out?
Newly arrived in Australia?
Through no fault of their own, many Australians struggle to obtain a loan the traditional way, owing to stricter lending requirements, changing risk profile of banks, policy changes
At Arthurmac, our brokers look beyond your credit score. We believe that previous credit problems shouldn't be a hurdle to your dreams. Even credit issues like missed payments or defaults aren't automatic grounds for denial of low doc loans.
Our team listens to you, not just to your documentation. We'll discuss the reason for previous credit issues instead of just looking at the numbers – as long as we're confident that you can make payments in the present, you can still obtain a loan.
Get the loan that works for you
Commercial
non-conforming loans
We believe that everyone deserves an opportunity to pursue their dream business or expand their current one, and that previous rough patches shouldn't be held against you.
Has the bank said no? Talk to over 16 years of experience. We've helped countless businesses get off the ground – yours can be one of them!
Residential
non-conforming loans
Get back into home ownership sooner. Our brokers connect you with specialist lenders who understand that you can still be trusted with a loan, despite previous credit issues. We can finance up to 85% of your property, allowing you to move on to the next stage in your life, without having to jump through the bank's hoops.
Construction
non-conforming loans
As major Australian banks continue to tighten their lending standards, Arthurmac makes it possible to quickly obtain financing from alternative sources of funding.
Are you ready to start but been rejected by the banks? Are you wanting to build without pre-sales? If so, you need to speak with a specialist from Arthurmac. We have numerous options for non conforming and Low Doc construction projects – We are here when the banks are not willing to provide it.
Reliable, safe and trustworthy
Since 2005, we've been the leaders in alternative lending options.
We have been recognised as the most successful Specialist broker in Australia 3 times over the last 7 years for our non-conforming loans, and have finished as finalists in the Australian Mortgage Awards every single year since 2012.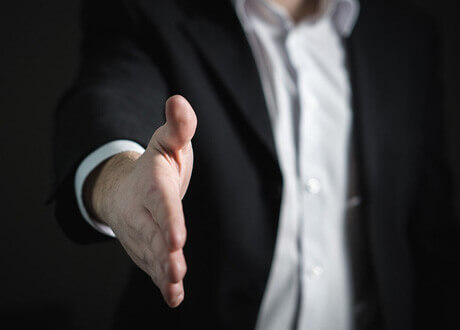 Unlike other brokers, we aren't chasing the boom – alternative lending services have been our bread-and-butter since day one.
Our team is experienced in non-conforming loans, and have built an impressive network of lenders as well as our very own Private Funding Line to held those who may struggle to secure financing through the traditional avenues.
The Arthurmac team is also part of the MFAA and the AFCA. We are also an ASIC-licensed credit intermediary (license number 385074) – all of your dealings with us will be conducted ethically, and are compliant with the MFAA Code of Practice and ASIC regulations.
Make finance easier – call Arthurmac today to discuss your needs!