Faster, more flexible funding options for your financial needs. Avoid the bank entirely and deal directly with a mortgage team that's able to accommodate your unique circumstances.
Invest in private mortgages  that's more secure and focused on income-generation. Our contributory mortgage fund lets you decide which mortgages to invest in, as well as how much.
Trusted, Experienced & Licensed
Award-winning
With our team having over 30 years combined experience in the Finance and Mortgage Sector, Arthurmac holds an Australian Credit Licence (no. 385074). We provide residential and commercial Mortgage Solutions via our own suite of products which are unique in the market across Australia. We are also members of the MFAA and AFCA.
Specialist in Non-Standard Loans
Arthurmac are specialists with the 'not-so-straightforward' property loans.
We are specialists in non-conforming, self-employed and low document (alt doc) and construction loans. We frequently work with self-employed or credit impaired clients, and find solutions for those needing finance in a timely manner. We work diligently to find the right loan for our clients, no matter how challenging their circumstances may be.
Private Lending Specialists
Since 2005, we've been the leaders in private lending
Arthurmac has been a leader in Private Lending and Solicitors Funds since 2005 and has extensive relationships with private lenders in Melbourne and throughout Australia, including our own Private Funding Line, allowing us to provide finance for business/commercial borrowers quickly.
Fast & Efficient
Arthurmac matches you with the right lender first time, making the process easier and quicker.
We've designed efficient processes to ensure you won't waste time dealing with lenders who aren't serious contenders for your business. We give you the right advice in a timely manner, based on over 18 years experience in the finance industry. Apply online via our secure portal.
National Lender
Arthurmac provides services anywhere in Australia.
With a head office in Cheltenham Victoria (a bayside suburb of Melbourne) and a branch in Wagga Wagga, NSW, we have clients Australia wide, who return to us again and again. No matter where you live or where your property is located – we can assist.
Private Lenders Melbourne
Why thousands of Australians borrow with Arthurmac
Based in Melbourne, we specialise in providing residential and commercial loans Australia wide for families, business and property investors alike. We provide loans where others won't, including:
Non-conforming
Self-employed (low doc) loans
Our very own Private Funding Line
Our experienced team will find the right solution for you. We pride ourselves on building long term working relationships with all of our clients.
Started in 2005, Arthurmac has built a team of select Finance Professionals to assist you with any scenario.
We have our own suite of products, along with our own Private Funding line, specialising in commercial and residential finance with competitive rates. We make the loan process easy!
Contact us today for a no-obligation chat with one of our friendly team.
We'll let you know the documentation required upfront, so we can identify the most suitable loan for your needs quickly.
We don't stop once your loan is approved, we assist you all the way to settlement and beyond!
Our mortgage investment fund
Huge range of mortgage investment options
Our diverse range of mortgages means that you won't need to settle for an investment that doesn't connect with you
The Arthurmac team can present investors like you with a wide variety of different mortgages to invest in, allowing you to choose exactly how your money is invested. In addition to first mortgages, we also offer second mortgages on residential and commercial properties as part of our fund, each with attractive interest rates.
Contributory mortgage fund
You will be the one deciding how your money is invested, not a faraway fund manager
Nobody knows your financial needs and long-term goals like you do. Unlike many other mortgage funds, we operate a contributory mortgage fund. This type of fund puts the decision making power in your hands - you will be able to dictate not only which mortgages you invest in, but how much you invest. We empower you to select a mortgage investment that fits your unique needs.
Steady, stable investment returns
Our mortgage fund deals exclusively in registered mortgage investments
Unlike other funds, our fund deals exclusively with mortgage investments. In addition to making them a more secure investment opportunity than equities, this also provides investors like yourself with a fixed interest rate and a steady monthly return to bolster your current income.
Thoroughly-vetted mortgage investments
While it is impossible to 100% eliminate the risk of investing, our team takes steps to minimise it
Each mortgage in our fund is thoroughly scrutinised and vetted by our team using rigorous methods and years of cumulative experience. Only mortgages that we determine to have a low risk of default are accepted, meaning that whatever you decide to invest your hard-earned money into, you can be confident that our investment team has your best interest at heart.
Invest in private mortgages
A more secure alternative to private equity investment
Not every investor has the appetite to invest in a private equity fund. Even with the risk distributed among countless different vehicles, you're still at the mercy of the equity market and its daily fluctuations.
While it's impossible to 100% eliminate risk from your investment portfolio, there are ways to minimise it.
Our contributory mortgage fund in Melbourne offers one of them: private mortgage investments.
Our own contributory mortgage fund, which is backed by Australian property and secured by mortgages, gives you a level of security you won't find elsewhere:
Fixed interest rates
Fixed monthly return
Secured by Australian property
Join many other Australian investors who've found stability and security with private real estate funds.
During your initial consultation, we'll gain an understanding of what your goals are, helping us choose the option that best fits your unique needs.
We manage all aspects of arranging and preparing the necessary documentation for each mortgage investment. We coordinate each investors contribution into each mortgage, allowing you the choice of investment opportunity and the amount in which you choose to invest.
Once your investment is set up, it will provide you with a stable source of ongoing passive income, with a fixed interest rate.
Our goal is simple: to help you achieve your financial goals
Based in Melbourne, we specialise in residential and commercial loans Australia wide —
for families, businesses as well as property investors.
No two borrowers or investors are identical. Each has their own unique financial circumstances, as well as goals and needs. Unfortunately, many traditional lending and investment avenues are unable to accommodate for this.
Arthurmac's mission is to change this.
Both our private lending services and our traditional lending sources focus on providing borrowers and investors with greater flexibility and more options compared to traditional borrowing channels and investment funds.
Whether you are borrowing money to buy a house or looking for an investment opportunity to bolster your monthly income, our team is here to help.
Get to know us
Whether you're searching for a home loan and don't want to deal with the big banks or looking for a stable investment to add to your portfolio, our team of experienced Lending Specialists are ready to help you.
We're an award-winning company that goes the extra mile for our clients
That means providing the most suitable loan for each individual's circumstance. We pride ourselves on delivering a streamlined process from submission to settlement for our clients ensuring they feel supported and informed along the way.
We have been awarded "The Most Successful Specialist Broker" in Australia 3 times over the last 8 years and a finalist in the Australian Mortgage Awards every year since 2012.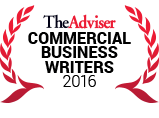 Get to know us