Frequently Asked Questions
Whether you are a borrower or investor, you can find helpful answers to the most commonly asked questions here.
Applying for a private loan or adding a mortgage investment to your portfolio is a major financial decision, and should only be made after researching your options and seeking professional advice.
The following is intended as general advice to help you obtain a general understanding and narrow down your decision. Each individual investor or borrower's situation is unique, and as such, it's imperative that you seek financial advice from an expert who understands your particular financial situation and goals for more specific answers.
What is a contributory mortgage fund?
Traditional pooled mortgage funds take your investment and pool it together with money from other investors, with a fund manager deciding which properties to invest in. Fund managers need to accommodate the needs of multiple investors, meaning that your fund may not always address your requirements.
A contributory mortgage fund is one that allows investors to have a greater say over how their money is invested, offering a significant degree of control by offering them the power to vet and approve each investment presented. For example, you're not required to invest in a mortgage in its entirety, instead choosing to break your investment into smaller portions to invest among a spread of separate mortgages.
Additionally, you are able to invest in specific property or properties rather than forming part of a bulk fund that could be secured over a large number of properties that can change over time without your knowledge or consent.
What investors can invest with Arthurmac?
The Arthurmac Private Debt Fund is targeted towards wholesale and sophisticated investors. These are investors with greater assets than typical retail investors, as well as considerably more experience in most cases.
Specifically, it's targeted towards sophisticated investors who are looking for investment opportunities with a focus on stable, ongoing monthly income.
Do I get to choose which mortgage I invest in with Arthurmac?
Unlike pooled mortgage funds, the Arthurmac Mortgage Fund is a contributory mortgage fund. This allows you, the investor, to choose which mortgage investments your money goes towards, with the freedom to select the most suitable interest rate, risk level and more.
You're in control – our contribution is limited to sourcing and vetting mortgages using our combined knowledge and experience. We focus on reducing risk, and leave the final decision regarding which mortgages to invest in as well as how much you invest in your hands.
How do contributory mortgage funds pay high returns?
The purpose of contributory mortgage funds is not to pay high returns, but to provide stable returns.
That having been said, in many cases these types of funds are able to provide better returns overall due to their stability compared to other types of investment. In many cases, the consistent income can end up providing investors with a greater overall ROI than a less stable investment in the equity market.
Can a trust be a sophisticated investor?
Section 761G of the Corporations Act 2001 (cth) states that only a "person" may operate as a sophisticated investor, precluding the trust itself operating as a sophisticated investor or wholesale client, as the trust itself is not a legal entity.
Section 761)7)(c) of the Act also states however that the trustee is the owner at law of the assets of the trust, who holds all of these assets for the benefit of the beneficiaries. If the trust has assets that satisfy the asset test ($2,500,000 assets, or over $250,000 income two preceding years).
Trusts such as SMSFs can operate as wholesale and sophisticated investors for the purpose of investing if they provide a certificate signed by a qualified accountant which states that the trustee or the trust satisfies the sophisticated investor test:
Holds net assets of at least $2,500,000

Has a minimum gross income of $250,000 for the last 2 financial years
If the trust has satisfied these criteria, then the trustee (and consequently the trust) becomes a person who can be a wholesale client within the meaning of section 761G(7)(c).
Additionally, regulation 7.6.02AB permits a trust such as a SMSF to be classified as a wholesale client if it is controlled by a trustee who themselves satisfies either the income or asset test, regardless of the value of the trust itself.
In each of these situations, the trust is therefore in practice able to enjoy the same benefits as a sophisticated or wholesale investor, even though it's the trustee that holds the certificate.
Are mortgages a good investment?
There's no such thing as a "best investment option" – what a good investment is will depend on your circumstances, lifestyle, financial goals and other individual factors.
For investors who want stability and consistent monthly income however, mortgages are an excellent investment option. Mortgages are a safer and less risky investment, offering consistent monthly payments to boost your income stream.
Furthermore, your investment is secured by a valuable asset that has inherent value. Should a default event occur, you may be able to sell off the underlying property to compensate for the default and offset any losses you may experience.
What is an income fund?
An income fund refers to any investment fund that focuses on generating ongoing income and providing investors with current income. Unlike other investment options, an income fund prioritises low-risk investments, which makes it suitable for certain types of investors such as retirees.
While most income funds focus on secure and stable investments like bonds and fixed-income securities, funds such as the Arthurmac Private Debt Fund focus on mortgage investment, which can also offer stable and secure monthly income in the form of interest repayments, and which are backed by real Australian property.
What is a sophisticated investor?
While it may sound like a generic term for particularly experienced investors, the title sophisticated investors (or wholesale investors, as they are also referred to) is actually a title reserved for investors that meet a specific set of criteria in accordance with Chapters 6D and 7 of the Corporations Act 2001 (Cth):
Assets of at least $2,500,000; or
A gross income of $250,000 or more per annum in each of two previous years.
Both of these facts will need to be certified by a qualified accountant, who will provide a certificate proving that you meet these criteria.
Once you obtain your sophisticated investor certificate, you will be able to invest in a range of higher-return investment opportunities that are closed off to retail investors. Additionally, you will be exempted from many of the requirements that other investors face – for example, the Act makes exceptions to its disclosure requirements for sophisticated investors, reducing the amount of red tape and allowing you to invest with fewer impediments.
Can a company be a sophisticated investor?
Just as with a trust, it's possible for a company to operate in practice as a sophisticated investor, provided that certain criteria are met.
Section 708(8) of the Act describes how companies may be able to accept offers as wholesale clients when the company is controlled by a person who satisfies either the income or asset test:
Holds net assets of at least $2,500,000

Has a minimum gross income of $250,000 for the last 2 financial years
When evaluating these cases, it's important to consider who controls the company. This doesn't have to refer to ownership – in many cases, the degree of practical control over the direction of a company will be considered.
Whether you're searching for a home loan and don't want to deal with the big banks or looking for a stable investment to add to your portfolio, our team of experienced Lending Specialists are ready to help you.
We're an award-winning company that goes the extra mile for our clients
That means providing the most suitable loan for each individual's circumstance. We pride ourselves on delivering a streamlined process from submission to settlement for our clients ensuring they feel supported and informed along the way.
We have been awarded "The Most Successful Specialist Broker" in Australia 3 times over the last 8 years and a finalist in the Australian Mortgage Awards every year since 2012.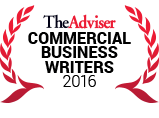 Get to know us