With 60+ years of collective finance experience, you can trust Arthurmac to look after you and get you the best outcome.
Our own suite of unique products, lets you choose a low doc loan that's perfectly tailored to suit your specific needs, the property you're looking at and your ability to repay.
Arthurmac is part of the MFAA and the AFCA, and are ASIC-licensed credit intermediaries (license number 385074).
Whether it's a home or commercial property you're looking at buying, we can provide you with the cash you need.
In many cases, we can approve your application even sooner – sometimes in a matter of hours.

Winner Australian Broker of the year 2013
Non-conforming

Winner Australian Broker of the year 2016
Non- conforming
Top 10 Commercial Brokers in Australia 2016
Winner Australian Broker of the year 2018
Specialised Lending
All you need to apply for a low doc mortgage loan are…
Accountant's letter/recommendation
Last 2 BAS statements
Previous bank statements
Income statement
Your ABN
You may have all of these documents. You may only have one. At Arthurmac, we work closely with you allowing us to find you a home or commercial property loan no matter how much documentation you may (or may not) have.
"Is a low doc home loan right for me?"
You don't have enough
documentation
Since we work separately from the banks, we aren't beholden to the same strict lending requirements. This allows us to lend money without getting hung up on documentation – great news if you're struggling to provide the documentation needed for a bank loan.
For example, if you've been self-employed for 12 months, we can loan 80% of a property with only a self-declaration and a letter from your accountant – no bank statements or payslips needed.
Without the mountain of documentation to sift through, we're able to approve your application significantly faster. The longest you'll have to wait is 3 days for approvals, and in some cases we can approve your low doc loan within 24 hours.
With access to our unique products including our own Private Funding Line, we have the ability to provide finance for business, construction and private borrowers quickly.
Loans for self-employed
Australians
Recently self-employed? Coming off subcontract work or inconsistent employment? You may not have 12 months with an ABN, Financials or BAS Statements or other records that banks request.
Don't let that stop you from getting an approval for a Mortgage! Unlike traditional bank lending, low doc loans allow you to fund the next step of your life without extensive documentation, making them perfect for self-employed borrowers.
You're more than just your documentation
Your life, business and dreams are more than just numbers.
Unfortunately, oftentimes, that's all the banks and traditional lenders can see – if you don't have the right documentation, you aren't getting a loan!
At Arthurmac, we believe that every self-employed individual should have a chance to succeed, and that a lack of paperwork shouldn't stop you.
That's why we're flexible, giving you other ways to verify your eligibility. Our lending specialists  know that your financial documentation won't always tell the full story.
Low doc loans give you the money to pursue your dreams, even if you don't have all the documentation to prove it. If you're struggling to gather all the documentation needed to borrow money the old-fashioned way, get help from the experienced brokers at Arthurmac today.
Buying a home can be tough… especially when it comes to securing a home loan through the traditional channels.
As a self-employed individual, you won't have payslips proving your income, which can make it hard to secure a loan the old-fashioned way.
Low doc loans allow for alternative forms of verification, giving self-employed borrowers the freedom to buy a new home, without the stress. You can borrow up to 80% of the value of the property, depending on what documentation you can provide.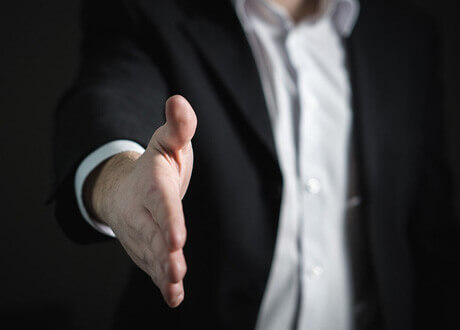 Want to take your operation to the next level? Low doc loans can provide you with the cash you need to expand your business.
No more wasted hours searching the net. Vehicles, equipment, working capital, funding for a contract, renovations, a new commercial property… whatever you need, we can get you the money you need, and fast.
Getting into business for yourself?
Starting your own business can be tough, especially when it comes to getting a loan. Banks are becoming more conservative in approving business loans, requiring applicants to present more documentation and jump through more hoops than ever.
We simplify the process of getting a business loan. Don't have enough documentation to satisfy the banks? Does the thought of organising references and statements stress you out? A low doc loan might be just what you need to get in business!