Frequently Asked Questions
Whether you are a borrower or investor, you can find helpful answers to the most commonly asked questions here.
Applying for a private loan or adding a mortgage investment to your portfolio is a major financial decision, and should only be made after researching your options and seeking professional advice.
The following is intended as general advice to help you obtain a general understanding and narrow down your decision. Each individual investor or borrower's situation is unique, and as such it's imperative that you seek financial advice from an expert who understands your particular financial situation and goals for more specific answers.
Why use Arthurmac to borrow money?
We specialise in Non-Conforming and Private Mortgage loans in Melbourne and all around Australia. We loan for any reasonable purpose and include assisting with debt consolidation. So, if you need a mortgage loan for Refinancing or Purchasing, if you are self-employed or PAYG-employed, if you have your financials or need a Low Doc loan, or simply need to get your debts under control, from as little as $50,000 up to $5,000,000 we can help.
How do I apply for a loan?
First talk to one of our lending specialists, who will review your situation based on your income, assets, funds available, and specific requirements. Our lending specialist will then request the required supporting documentation and assess your application. We are here and to help guide you through this process.
You can do this by phone or email or press apply now.
What steps are involved in the loan application process?
Applying for a loan is easy once you know the steps.
First of all we need to know all about you and your specific needs. We do this via an Application form or you can Apply Online. Your application then gets assessed by one of our qualified lending specialists, to find the most suitable product for you. A Credit Quote and Product Disclosure Document then is issued to you which outlines the proposed loan amount, interest rate, repayments and fees. Once you accept the Credit Quote, our Lender forms are then completed, signed and your application is then submitted with the required supporting documentation. If your application is successful, a conditional approval is issued. The valuation on the property is undertaken. If the valuation report is satisfactory, the credit team then completes assessment of your application and a formal approval is issued.
What is the difference between a Principal and Interest home loan and an Interest only home loan?
Principal & Interest means you make repayments against both the original amount borrowed ('Principal') and the interest charged. Interest only means that you only make repayments to meet the interest payable (in the short term). You should consult with a financial advisor to determine what best suits your needs and circumstances.
Why would I take out an Interest only loan?
Usually investors choose Interest only repayments to maximise the benefits of negative gearing; that is tax benefits. With interest only repayments you do not pay off the principal (i.e. original amount) borrowed.
What identification will I need to provide?
You will need to provide suitable identification such as a copy of your driver's licence and an Australian or International passport, or birth certificate, Medicare card or credit cards.
Can I get a home loan and use the funds for my business?
Absolutely, we recognise that a home loan is simply a means to an end. People need loans for a variety of reasons including business use as it is often the cheapest financing alternative. We are leaders in obtaining business or commercial finance for our clients. Including obtaining second mortgages for a business or commercial purpose.
How long will it take for my application to be approved?
In some cases, we can give an approval same day, most cases however will take up to 3 days to be pre-approved.
How long will it take till the funds are available?
Normally up to 3 days from the signing of mortgage documents in some cases sooner.
What if my credit history is not perfect or my current mortgage loan is in arrears?
No problem. We can help in these circumstances. As long as you have equity in your property we can help.
What is a non-conforming home loan?
A non-conforming home loan is a loan offered to borrowers who don't meet the standard lending criteria of their bank or major lender. These may include applicants who have:
Poor Credit History including late payments and defaults
Self Employed – Evidence of income may be difficult to demonstrate
Recently started a new business – ABN less than 12 months
Debt consolidation – personal loans or credit cards with late payments
Mortgage arrears
What is the difference between a full doc home loan and a low-doc home loan?
A low documentation loan (low-doc loan or alt doc), may assist self-employed people who are unable to provide Tax returns or their financials to apply for a loan. We are able to use alternative income verification to asses their eligibility to afford a loan. Such as, BAS Statements, business bank statements or even a letter from the applicants' Accountant, or a mixture of these.
What is Private funding or Solicitor Loans?
Private Funding are loans that are funded by Private Investors. This type of funding was historically sourced via Solicitor's Trust loans, however these days Solicitors are no longer able to offer this service. Instead Private funds are now accessed via specialist brokers or specific Mortgage Funds set up for this purpose of offering loans for business or commercial purposes. Generally these types of loans are assessed mainly on the value of the asset offered as security.
Do I qualify for a Private Loan?
If you have equity in your residential property and it is registered in a corporate entity or you have a bona fide business or commercial purpose, you could qualify for a private loan. If your property is of a commercial nature such as retail, industrial or commercial you could also qualify for a private loan regardless of who owns the property.
Our low doc commercial loans and development loans will make sure you will qualify without all the hassle.
What if I have a complaint or need a resolution to a dispute?
Please contact Stuart Styles to access our Internal Dispute Resolution Scheme, or you can contact AFCA at https://www.afca.org.au or call 1300 56 55 62 to access our External Dispute Resolution Scheme.
Whether you're searching for a home loan and don't want to deal with the big banks or looking for a stable investment to add to your portfolio, our team of experienced Lending Specialists are ready to help you.
We're an award-winning company that goes the extra mile for our clients
That means providing the most suitable loan for each individual's circumstance. We pride ourselves on delivering a streamlined process from submission to settlement for our clients ensuring they feel supported and informed along the way.
We have been awarded "The Most Successful Specialist Broker" in Australia 3 times over the last 8 years and a finalist in the Australian Mortgage Awards every year since 2012.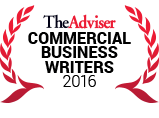 Get to know us