If you're an investor looking for stable, income focused mortgage investment opportunities that give you greater control over how your money is invested, consider the Arthurmac Private Debt Fund
The purpose of our Fund is simple: to provide you with a regular income stream.
We are able to achieve this by giving you the opportunity to invest in a range of diversified mortgage assets with a focus on income generation.
Our contributory mortgage fund gives you the opportunity to choose which best investment you want. Unlike a conventional pooled mortgage fund where an investment manager decides what to invest in, you choose:
Which mortgages to invest your money in
Whether you invest in the full amount or only part
A variety of interest rates to suit your goals
Whether you're interested in mortgage investment, first mortgage investment or second mortgage investment, our investment team can offer sophisticated investors like you a range of different mortgages, allowing you to choose the one that aligns with your individual financial goals and tolerance for risk.
Invest with Arthurmac to unlock long-term debt investment opportunities
Providing investors with opportunities that have been thoroughly vetted and scrutinised
On the whole, mortgage funds are a secure and stable debt investment that offer good and consistent returns for investors.
However, they aren't without their risks, which is why our team of investment managers continues to be diligent when it comes to vetting mortgage investment opportunities. Each opportunity is comprehensively and thoroughly scrutinised by our experienced and knowledgeable investment team before it is offered to Investors like you.
Wide range of mortgages allows you to choose an investment opportunity that aligns with your interests and financial goals
As one of the first teams in Australia to offer these opportunities, Arthurmac brings a unique level of qualifications and experience to the table
We are committed to providing investors with…
Wide variety of debt investment opportunities
If you want to find the best mortgage fund for your financial goals, you will want to cast a wide net. Our team services a wide range of borrowers, including commercial, construction and residential loans – this allows you to choose the most suitable investment.
Stable long-term investment fund
Our contributory fund allows you to invest your money in mortgages, which are secured by a registered mortgage and provides some of the most secure, consistent and stable investment opportunities. It is ideal for investors looking for a stable monthly income fund.
Total mortgage investment control
By virtue of operating a contributory fund rather than a traditional managed investment fund, investors like yourself will have the final say in what Mortgage you actually put your money into, as well as whether you fund the entire principal or only contribute part of it.
Fixed monthly payments
Equity can be unpredictable, depending on whether or not a company issues a dividend, their performance as well as market fluctuations. Investing in mortgages with our team offers consistent, fixed monthly payments that are perfect for conservative investors.
Best interest rates
It's a bold statement – thanks to the variety of different mortgages our fund offers; however, investors can easily find the most suitable LVR and the best interest rates for their financial goals.
Here's how mortgage investments work
Step 1:

Take a look through our fund
Our mortgage fund offers a number of different mortgages for you to invest in, all of which are thoroughly scrutinised and vetted by our experienced team of financial managers to minimise your risk.
Step 2:

Choose the right investment
Everyone has their own tolerance for risk and financial goals. The wide range of mortgages we have access to means our team can present you with a number of opportunities, allowing you to choose the one that best fits your unique needs.
Step 3:

You get your return
Receive monthly interest income – mortgages offer a consistent revenue stream that allows you to essentially "set-and-forget" your investment and enjoy a stable passive income.
Reliable, safe and trustworthy way of investing in mortgages
Directly connecting investors to secure investment opportunities since 2005
Unlike a lot of other brokers in the industry, we aren't here to ride the boom – private direct mortgages and debt investment services have been our bread and butter since the day we first opened our doors all those years ago.
Since then, we've helped borrowers, big and small – more importantly, we've also helped investors just like you diversify their portfolios, bolster their income stream, and access secure, income-focused investment opportunities.
As one of the first investment managers in Australia to offer these types of investment opportunities, Arthurmac brings a unique level of qualifications and experience to the table.
Whether you're searching for a home loan and don't want to deal with the big banks or looking for a stable investment to add to your portfolio, our team of experienced Lending Specialists are ready to help you.
We're an award-winning company that goes the extra mile for our clients
That means providing the most suitable loan for each individual's circumstance. We pride ourselves on delivering a streamlined process from submission to settlement for our clients ensuring they feel supported and informed along the way.
We have been awarded "The Most Successful Specialist Broker" in Australia 3 times over the last 8 years and a finalist in the Australian Mortgage Awards every year since 2012.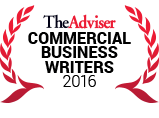 Get to know us