Wholesale and Sophisticated Investor Australia
The Arthurmac Private Debt Fund is targeted exclusively at wholesale and sophisticated investors
Our Fund provides investment opportunities for sophisticated investors who have a high net worth or are wholesale or professional investors as described under the Corporations Act 2001.
Adding residential or commercial mortgages to your portfolio can help diversify your investments, minimise your risk and provide you with a stable source of monthly income.
Invest with confidence
Our team uses years of experience to thoroughly vet and scrutinise all mortgages to minimise your risk and help secure your monthly income.
Only once each mortgage has passed our strict standards will we present them to you. While some mortgages will not make the cut, the ones that do will allow you to invest with confidence.
Secure investment opportunities for sophisticated investors in Australia
Offering you lucrative investment options that align with your
financial goals
While wholesale and sophisticated investors have access to a broad range of lucrative investment opportunities such as pre-IPO offers, private placements and private equity funds, many find themselves drawn to the stable income offered by mortgage investment.
Our Fund deals exclusively with mortgage investments, making it an ideal choice for investors whose financial goals require stable, secure monthly income.
When it comes to wholesale investment, our team has access to a wide range of secure, high-yield mortgage investment opportunities tailored for the unique needs of these specific sophisticated and wholesale investors, including:
Residential mortgages
Commercial mortgages
Second mortgage investment
Construction loans
Take control of how your money is invested
The Arthurmac Private Debt Fund allows you to decide for yourself exactly where your money is invested and how
Nobody knows what your financial goals are better than yourself. At Arthurmac, we're all about giving control back to you, allowing you to choose where your money is invested.
Your money is in good hands with our wholesale investment specialists
Large investments need to be treated with great care and due diligence
The large investments typical of sophisticated and wholesale investors requires an experienced, knowledgeable team to handle and look after them.
Our experienced team of specialists can help you invest your money into opportunities that provide you with an attractive rate of return. These opportunities accommodate a range of:
Risk-tolerance
Monthly income requirements
Diversification and stability goals
The Arthurmac Private Debt Fund is administered in full compliance with Australian regulations, and each mortgage is thoroughly checked before it's added to our Fund.
Regardless of which mortgage you choose to invest your money into, you can invest with confidence.
Arthurmac has operated since 2005, with our Managing Director Stuart Styles specialising in mortgage investment since 2003 – no matter your investment goals, you're working with a team that knows their stuff, has settled over a thousand loans and helped hundreds of investors.
Whether you're searching for a home loan and don't want to deal with the big banks or looking for a stable investment to add to your portfolio, our team of experienced Lending Specialists are ready to help you.
We're an award-winning company that goes the extra mile for our clients
That means providing the most suitable loan for each individual's circumstance. We pride ourselves on delivering a streamlined process from submission to settlement for our clients ensuring they feel supported and informed along the way.
We have been awarded "The Most Successful Specialist Broker" in Australia 3 times over the last 8 years and a finalist in the Australian Mortgage Awards every year since 2012.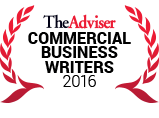 Get to know us