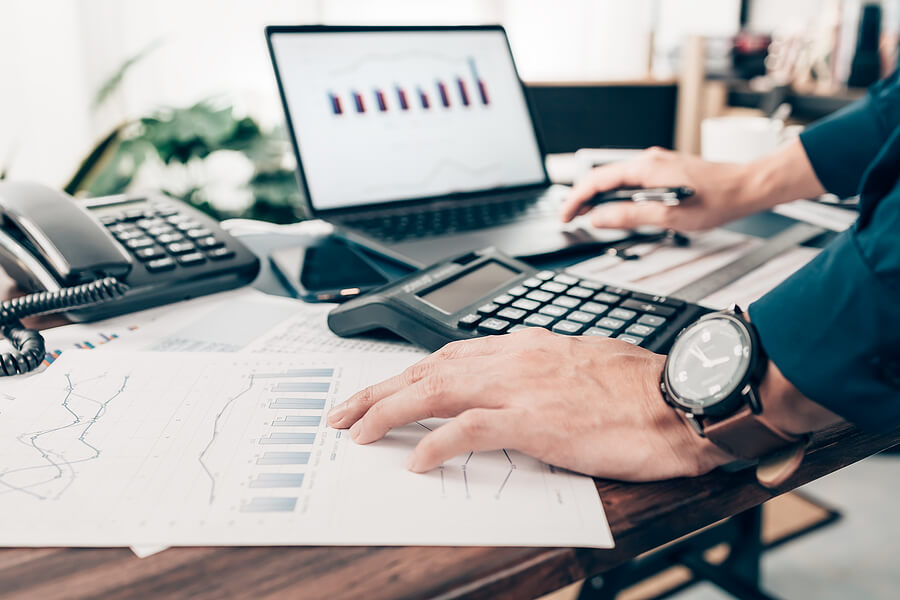 5 rules you need to know when investing in mortgages in Australia
Did you know that the total value of Australia's housing market in 2021 surged to a new high of $9.9 trillion in the December quarter? This means that there is a great opportunity to invest in mortgage funds.
One of the many long-term investment opportunities out there that individuals can invest in are mortgage investments. Investing in mortgages from private lenders can serve as high-return investments that boost your wealth.
So, are you ready to learn about how to invest in a mortgage fund through private lenders in Melbourne and further increase your wealth? Let's take a look at a few rules to be aware of when doing so.
1. Always check the track record
Before you become a mortgage fund investor with any company, you should always take a good look at the team's track record; who they are, what they've achieved, the kind of returns you might earn and therefore how legitimate your investment is.
Remember, in a monthly income mutual fund, your money gets combined to make a pool of loans. These then get secured by first mortgages, providing you with returns on your investment.
However, if the company managing your money doesn't have established experience in managing funds, they may not be able to weather the economy's inevitable ups and downs which can create some instability for your investment.
With a secure mortgage fund, you should know exactly what you'll receive every month, regardless of how the market performs.
2. Take note of the loan-to-value (LVR) ratio
Another major rule to follow when choosing Australian mortgage fund investments is to look at the loan-to-value ratio (LVR). This will tell you how highly geared (and how realistic) an investment scheme is.
You may want to consider investing in loans that have a maximum loan-to-value ratio of 70-75%.
Those above 75% can sometimes be unstable and may not be able to provide you with the long-term benefits they promise.
If you do choose to invest in a scheme with this type of high ratio, make sure to ask the right questions.
This includes:
How much money does the Borrower currently owe? Ask to see the Asset & Liability statement of the Borrower
When will the debts be repaid?
Is there a solid exit strategy for the repayment of the loan?
3. Is liquidity important to you?
Your money can be tied up for a considerable period and, usually, it is not easy to take out.
If you are looking for a more liquid investment that allows you to extract funds when you need them, investing in a mortgage fund may not be the right choice for you.
Be sure you understand the length of time you're investing for and that you have sufficient capital that this type of investment requires.
For the most part, these types of investments will only let you withdraw your funds once the investment matures. However, some pooled monthly income mutual fund investments may allow you to take out your cash on short notice.
Check the details about your investment's maturity value as you should know exactly what you're getting into. Check what the withdrawal rules are as this will help you know what to expect in the future.
4. Consider who is valuing the property
When you invest in a mortgage, you'll be given a valuation of the property that is to be used as security. But how do you know that the valuation is accurate?
Before you sign any documents, ask some key questions about the valuation panel. Ask to see the qualifications of the surveyors and lawyers to make sure that your property was properly assessed.
You should also ensure that the team providing the valuation is independent of the person offering you the investment. That way, you know that there are no conflicts of interest that are driving up the valuation and making false claims.
One major red flag is if the financial advisors are making a commission from the project managers. If that's the case, you should definitely back out of the mortgage fund before it's too late.
5. Do you want a fixed income or the chance of a huge capital gain?
It is very important to set goals and decide what you're really looking for from your investment.
Fixed income funds are usually suited to investors who require a fixed monthly income rather than the chance of huge capital gains.
The rule of thumb is to look at the level of return on your investment. If your proposed mortgage fund seems to be offering enormous returns, question the rates.
Mortgage funds are a great investment offering very good returns but, as with anything, when things look too good to be true, you may need to check the details of the offering or the reputation of the team you're dealing with.
In addition to looking at the returns promised on the investment, make sure to consider what interest rates the investment will yield.
If you notice rising interest rates, remember that these are good for you but can put the borrower in a tough spot.
6. Don't rely on mortgage funds alone
Once you find a good mortgage fund it can be tempting to place all your eggs in one basket. After all, the rewards are there so you're sure to make money, right?
Remember that the golden rule of investing is to keep a diversified portfolio. And while it's fine to have multiple mortgage funds, only focusing on one type of investment can mean that everything is at risk from that one market's fluctuations.
In fact, experts recommend that each investment in your portfolio shouldn't make up more than 5% of your total investments.
Even if that's true, review the mortgage fund's key data to figure out the exact percentage to allocate (it may be less!) and look at:
Loan-to-value ratios
Loan terms
Loan sizes
Total funds
Get started investing in mortgages today
With these key rules for investing in mortgages in Australia, you should be able to build a strong investment portfolio. That will help you boost your returns on investment and increase your profits.
Are you ready to invest in mutual fund high return investments by investing in mortgages today? Get in touch with our team, and we'll help you find a mortgage fund to invest in.