Are mortgages a good investment?
Are mortgages a good investment?
If you are retired, self-employed, or you are considering the options you have for investing, then mortgage investment is something you might like to consider.
Investing in a mortgage is a great way to utilise your spare funds for Income Generation. Why accumulate all your savings into a bank account when you could make it work harder (and smarter) through mortgage investment?
Investing in a mortgage fund may seem daunting, and there are a lot of factors to consider when choosing the right fund for you. That's where Arthurmac can provide their expertise.
Today, we're highlighting some of the main aspects of mortgage investing so that you are well positioned to confidently determine the best way to invest your money.
This information is provided for investors who meet a certain criteria, and to give them the opportunity to invest their own money into a range of diversified mortgages, with a focus on Income Generation.
Alternatively, if you are seeking to borrow via a mortgage, then click here to learn about how we also help borrowers.
What is a Mortgage Investment Fund?
Mortgage investment services like Arthurmac provide wholesale investors the opportunity to invest money into a range of mortgages that align with their individual financial goals and tolerance for risk.
To be eligible to invest in a mortgage fund, you need to be considered a Wholesale Investor or a Sophisticated Investor, as defined by the Corporations Act of 2001.
This means you need to meet at least one of the following three criteria:
Be willing to contribute $500,000 into the fund that you have on hand
Have at least $2,500,000 in net assets
Have earned at least $250,000 in the last two financial years
Unlike some other Mortgage Investment Funds in the market, we offer a choice of mortgages for our investors to invest via our Contributory Mortgage Fund. This differs to a pooled Mortgage Investment Fund, where you do not get the choice of the specific investment itself.
This means you as the investor have complete control over how your money is invested, as well as the ability to choose to fund a whole mortgage or contribute to only a portion of it.
How does mortgage investing work?
Investing in mortgages works by the investor lending money to the borrower through an Investment Manager. When you invest via an Investment Manager, you leave behind the hassle, and you simply allow your money to work for you.
As one of the first Investment Managers in Australia to offer these types of investment opportunities, we bring a unique level of qualification and experience to the table.
Mortgage investment services like us can guide you through how this works, and provide investors with opportunities that have been thoroughly vetted and scrutinised.
The mortgages we offer can range from three months up to two years, so if you're looking for better interest rates, then mortgage investing is a great alternative to traditional high low interest savings accounts or term deposits.
Are mortgages a good investment?
When thinking about how to invest your money into a mortgage, consider that you can invest in a mortgage that already has other investors in it, or you can be the sole investor, receiving all of the distribution.
The former means that you'll only contribute a portion of the funds needed, and this might be a better start if you're investing for the first time. You have total control of your contribution amount.
With fixed interest rates, mortgage investments are a great option if you are seeking a steady and stable income. They offer consistent, fixed monthly payments that are perfect for conservative investors.
If you wish to invest in a mortgage, there are multiple mortgages you can choose from within our fund. To decide which one is best for you, you need consider the following factors:
What mortgage investments are available
The interest rates
The contract the borrowers are on
How long it will take the borrowers to pay back their mortgage
The property type, e.g. If the property is retail, commercial etc.
If you want to be the sole investor or only contribute to a part of it
Non-bank lending is becoming increasingly popular in Australia, making it more accessible than ever and giving investors a variety of choices.
What is the difference between a first and a second mortgage investment?
First mortgage investments refer to loans that are secured first in line, and is often the original mortgage taken out by the property owner.
In addition to being backed by real property by way of a first registered mortgage, this loan has proprietary over all others attached to the property, and is the first mortgage to be paid out in the event of default.
First mortgages offer investors stable investments with consistent interest payments and a focus on income-generation.
In comparison, second mortgage investments require more risk tolerance so returns are higher while you still have the security of a property backed investment however, they will be second in line behind any registered first mortgage or security.
Like first mortgage investments, investors will still receive a steady stream of passive income each month.
Second mortgages give investors consistent monthly payments and interest revenue, and can be a great way of bolstering your portfolio.
Where can I invest my money and get monthly income?
Mortgage investing gives you a monthly return: borrowers pay off their mortgage monthly and therefore, you get a consistent fixed return each month.
Or, if you have already invested elsewhere and are looking to expand and build your portfolio, we can help you understand how you can invest your money and determine suitable options for you.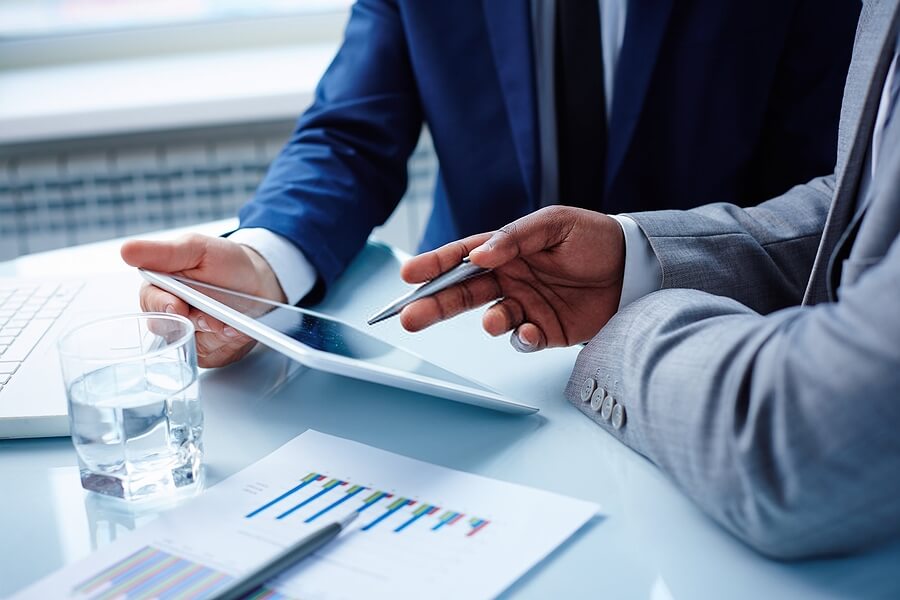 Contact Arthurmac today to find your next investment opportunity
As one of the first teams in Australia to offer these opportunities, Arthurmac offers a unique level of qualifications and experience. We are here to help answer all the questions and allay any concerns you may have about investing.
Our contributory fund allows you to invest your money into registered mortgages, which provides you with one of the most secure, consistent, and stable investment opportunities.
If you want to learn more about investing, borrowing, debt funds, or equity funds, then give us a call on 1300 125 556 or contact us online today.